Are you struggling to find the correct Commodity Codes for your goods?
Our expert team can classify your goods for you. CustomsLink offers a full tariff classification service for companies importing or exporting goods with guaranteed results!
INTRODUCTORY OFFER
£7 per product
up to 50 products (turnaround 2-3 working days)
BULK CLASSIFICATION
DISCOUNTS AVAILABLE
more than 50 products
Call +44 (0)1772 368 002 or Message our Goods Classification Team
Why do I need a classification service?
Companies can overlook the importance of classifying their goods, but this has an impact on customs and excise duties, import VAT and preferential duties, which if declared incorrectly can result in additional duties and fines being charged later by HMRC.
Sometimes choosing the correct tariff code for your goods can be complicated and requires knowledge and experience about the product and the rules in how it is classified. A tariff classification service ensures you use the correct code on all your import and export declarations.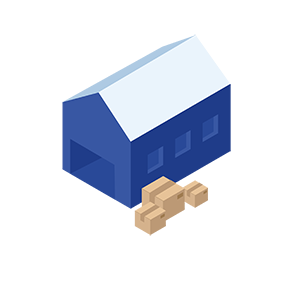 As an importer or exporter of goods you are legally responsible to ensure that your goods are classified correctly, regardless of whether you employ the services of a third-party broker or freight forwarder. It is very important to understand, unless specifically agreed, your business will still be responsible for the financial impact due to HMRC if errors occur, even if you use a 3rd party.
Using the CustomsLink tariff classification, a specialist will ensure that your products are correctly classified, giving you the re-assurance that there will not be any potential errors likely to result in HMRC charges. Our team has years of experience classifying even the most complex products / goods, and if required by HMRC, we provide a detailed report supporting the classification.
Even if all goods were zero-rated for customs purposes, classifications could still be necessary if companies need to:
Apply for an import or export license
Find out if import or export restrictions apply
Issue a certificate of origin
Claim an export refund or similar
Determine whether a product is liable to excise duty
Find out if a reduced value-added tax rate applies
SAVE TIME AND MONEY ON FUTURE PENALTIES WITH OUR STRESS-FREE SERVICE
Interested? Speak to our expert team about your requirements. Call +44 (0)1772 368 002 or Message our Goods Classification Team