CustomsLink works as an easy-to-use, single window platform for you and your import/  export traders to make customs declarations, safety and security declarations and arrange references (PBN, SI-BREXIT etc) for a number of European jurisdictions.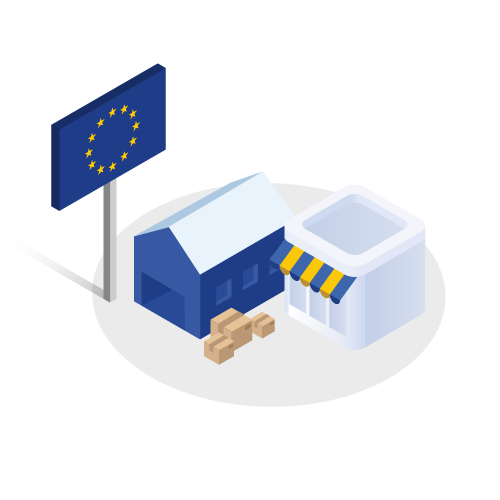 The system works by collecting and enriching your data, enabling you to use it for more than one task – saving you the time and errors of double data entry.
HOW WE CAN SUPPORT YOU
CustomsLink is fantastic for submitting -
UK Imports/Exports
IE Imports/Exports
NI Imports (CDS)
EU Safety and Security Declarations
The definition of customs clearance is the act of passing goods through customs so that they can enter or leave the country. This involves paying duties and having the correct paperwork to allow goods to arrive or leave.
CustomsLink's highly experienced specialist team can assist with the preparation and submission of documentations required to facilitate export or imports into the country.
We are not a customs consultancy however. If you are looking for more in-depth advice specific to your business we suggest you speak to the Institute of Export and international trade, UK customs Academy or Strong and Herd LLP.
EXAMPLE INDUSTRIES WE PROVIDE CUSTOMS SERVICES TO
Construction materials (steel, bricks)
Paper
Clothing and fabrics
Furniture and furnishings
Glass
Plastics
And many more.