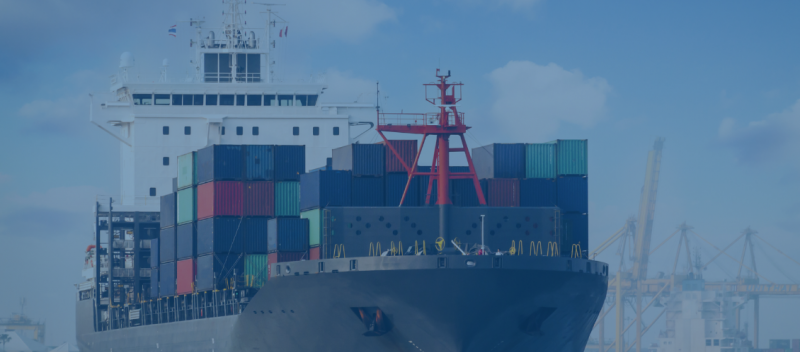 Since Brexit, ecommerce businesses have faced many additional challenges. 
Where the pandemic meant that more of us than ever before were purchasing from online stores, ecommerce businesses that expanded to ship to customers in other countries also had customs obligations to fulfil. For many, this customs 'red tape' ended up slowing down their overall business. 
That's why we have created our simple, no-nonsense guide to customs for ecommerce. 
Are you a GB or EU based ecommerce business?
Here's what you need to know about customs.
Basics
First, let's cover the basics. 
When you export goods from one country and import into another, you will likely need an export and an import declaration. But the exact paperwork you will need will depend on a number of factors, including:
The regulations of the country you are exporting from 
The regulations of the country you are importing to 
The nature of the ecommerce goods you are transporting
Accompanying your import and export declarations, you may need other border documentation such as a Goods Movement Reference, Safety Security Declaration and more. 
Find out what customs documents you will need for your journey by using our What Do I Need guide tool.
Choose a customs broker
Customs red tape can quickly cause problems for your ecommerce business. 
Without sufficient documentation, your goods may be retained at the port, which can cause thousands of pounds in losses for your business. 
To avoid this, seeking out support from an experienced customs broker means getting access to the correct information for your customs requirements.
But not just any customs broker
There are many "customs brokers" currently in operation, but when it comes to those with a proven track record of supporting 1000s of businesses across Great Britain and the EU with their customs documents, there's only one you'll need. 
At CustomsLink, we provide end-to-end customs for many EU countries, meaning that we can support you with your GB imports/exports, and with your import/export on the other side. 
To take advantage of our expertise…
Register for an account with us
To benefit from our industry-leading customs service, you will need to register for an account with us and complete a commercial invoice. This will enable us to support you through the declaration process.
When you have registered your CustomsLink account, you will be able to create your customs clearance for:
GB exports & imports 
IE exports and imports
NI imports
DE imports and exports
SSD (ENS)
EXS 
And more. 
In fact, once you have registered with us, you will be able to choose between our managed service and digital service. 
What is managed customs clearance?
When you choose our managed customs clearance service, our experts (available 7 days a week) will be able to guide you through the procedures so you can seamlessly transport your goods. 
Simply send us your commercial information and we will sort the rest. 
What is digital customs clearance?
For DIY fans, our digital customs clearance gives you the power to submit declarations yourself. 
We will provide you & your team with a free platform training session tailored specifically to your customs needs.
With our digital customs solution, you can still benefit from our expert support 7 days a week while also submitting your own declarations through our straightforward platform.
Don't let customs slow you down. 
For a free consultation, get in touch with our experts today.