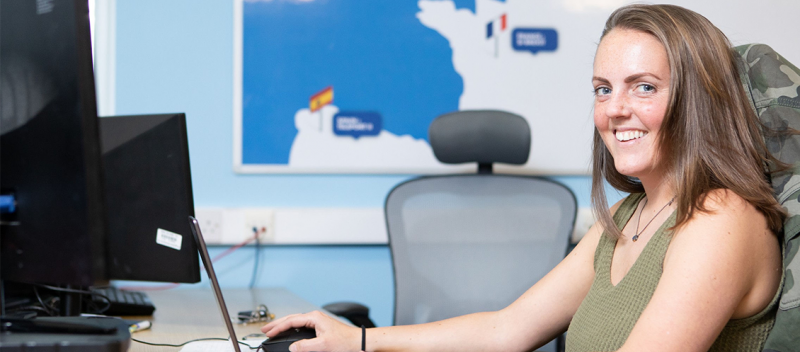 In a post-Brexit world, exporting goods from GB into the EU can be a challenge for businesses of all shapes and sizes.
This is how we help make GB export declarations simple.
(For GB Imports, see our straightforward "GB Imports Made Simple" guide.)
Increased demands
In the aftermath of Brexit, businesses who trade between GB and the EU are faced with more and more customs responsibilities. As these additional requirements are rolled out, this can put an increasing amount of pressure on your business. 
After all, it doesn't take long for these changes to add up. 
This issue can be compounded when responsibilities in government change, causing further industry disruption.
But with CustomsLink on your side, when these changes do happen, your business won't have to face them alone. Our experts are well-versed in staying ahead of the curve.
For example…
CDS
Otherwise known as the Custom Declaration Service, CDS is the new UK customs platform created to replace the old platform, CHIEF, in two stages. 
(Learn more about the differences between CDS and CHIEF in this article.)
The first stage, which began on September the 30th, 2022, meant that CHIEF would no longer be usable for GB imports. 
The deadline for GB exports, which had previously been set at March 2023, has now been moved forward by 8 months to the 30th of November 2023. 
Last year, we supported thousands of GB importers through the first step of this transitionary period. As a result, our GB importer customers were CDS-ready weeks before the official HMRC deadline (and before our competitors). 
A solution for every business
With our wide range of products, there's a digital solution for all of your customs requirements. 
From our Transit service to our hugely popular Haulier Border Toolkit, we have the tools to make concerns over meeting your customs obligations a thing of the past. 
We also have bespoke rate packages available for high volume accounts. (To learn more about our high volume account services, call us on 01772 368002 for details.)
Why choose CustomsLink?
In the last 3 years, we've gone from strength to strength navigating new customs legislation so you don't have to.
As a natural next step for CustomsLink, we are pleased to announce that we can now offer our customers DE customs broker services. Our customs experts can help with your German import and export declarations.
And that's not all. Our customs platform is now also available in German, Romanian and Polish. 
To take full advantage of our years' of experience at the forefront of the industry, get in touch with us today. 
Our team is available to support you through your GB export declarations every step of the way.