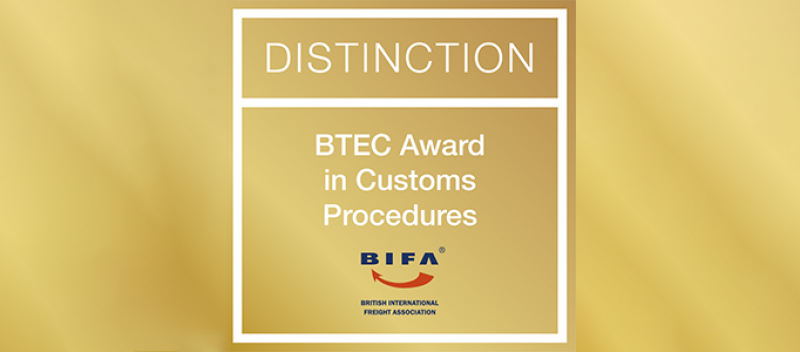 Eight members of the CustomsLink team recently passed their BTEC Customs qualification from the British International Freight Association (BIFA), with four members achieving a 'Distinction' grade.
Developed by BIFA with input from HMRC, the BTEC accredited customs course covers export and import customs procedures. This includes
Customs classification and tariffs
Import and export terminology and procedures
Transit and goods movement
Customs declarations and reporting
Alex McDonald, Managing Director of CustomsLink said
"Here at Customslink our people really are our strength and these distinctions highlight the calibre of the team that we have. We continually invest in our team and this shows that it really works. Well done to all the team for their hard work in achieving their superb results."
Need help with your customs clearance? Contact our qualified team and start moving your goods with CustomsLink today.