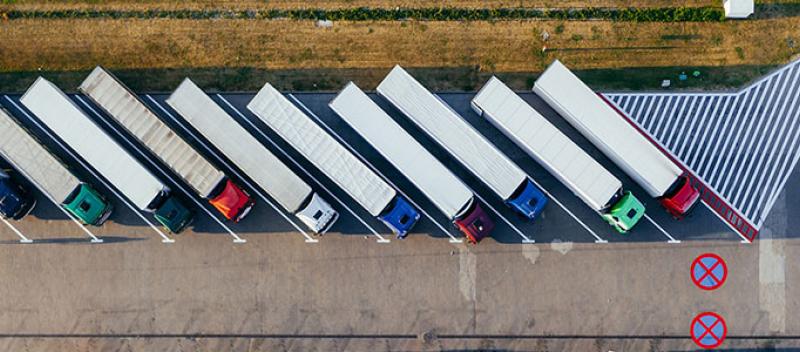 As we approach the end of the transition period you have probably been made aware of all of the changes that are happening within the customs sector. There has been increased talk about the possibility of queues and delays at the borders due to the new customs requirements.
Last week, Minister for the Cabinet Office,Michael Gove estimated that queues containing 7,000 trucks may be seen after the end of the transition period as they try to access the port of Dover and the Channel Tunnel.
Operation Stack
Operation Stack was originally the measure that the government put in place in order to handle congestion issues. This measure would see freight moved into different two different queues, one leading towards the Channel tunnel and the other for freight headed towards the port. Operation Stack is being replaced with Operation Brock and a Smart Freight System.
Operation Brock and Smart Freight System
Operation Brock has recently been revised. The movable barrier scheme has been improved to provide minimal disruption to traffic and reduce congestion rates. The movable barrier will now be deployed within several hours, which is a significant improvement on the previous system that used metal barriers and took weeks to both install and remove.
The Smart Freight System will compliment Operation Brock and they will work together to help the continual smooth flow of traffic through the system. The Smart Freight System is an automated service for RO-RO traffic, which will allow the driver to declare that they have all of the correct documentation digitally via a web-based portal. The Smart Freight App will allow enforcement officials to check vehicle registration and view the self-declaration form.
The Smart Freight System will use a traffic light system -
Green will indicate that all of the relevant documents are present and the goods can progress to the port
Amber will signify that all documents are present but the driver will need to complete customs processes with the HMRC Office of Departure prior to the goods progressing to the port
Red will indicate that documentation is missing and goods cannot progress to the port
If documentation is missing the Smart Freight System will allow the digital submission of completed documents, preventing the need for drivers to return to collect a paper copy.
Kent Access Permit
As part of the Smart Freight System and to ensure that Operation Brock maintains the flow of traffic, the haulier will need a Kent access permit to use any of the roads that will lead to the port of Dover and the Eurotunnel. The access permit will only be valid for a period of 24 hours and will only be given to drivers who have been given green or amber on the smart freight system. Failing to use the Smart Freight System could result in a fine.
It's important that you're ready for all of the changes to customs. Make sure you stay updated with all the latest news through our blog!