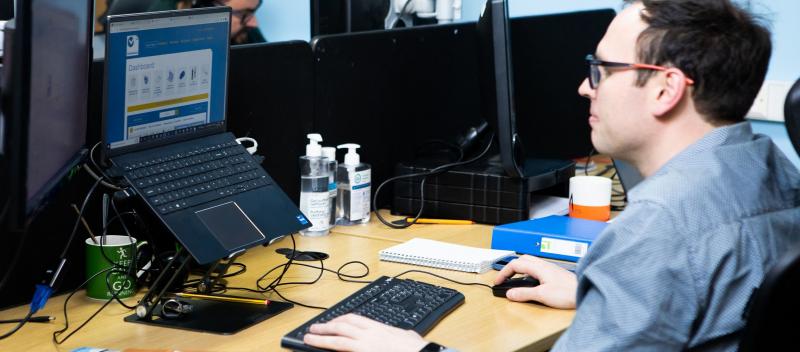 You've probably heard the phrase "Jack of all trades, master of none". But did you know this isn't actually the full quote?
The saying actually goes:
"A jack of all trades is a master of none, but often better than a master of one."
We couldn't agree more. Being great at many things is better than doing only one - and we think this applies to customs, too. 
CustomsLink: your end-to-end customs solution.
Simply put, this means that we can support you with your customs declarations at the origin and destination of your goods. 
One of the most difficult challenges that businesses face post-Brexit is the mountain of additional requirements for trading between the UK and EU. 
By providing you with an end-to-end solution, our team of experts can support your business through the current economic climate. 
Exporting from the UK?
We can also support you with your import declaration on the other side.
Whether you are sending your goods to NI, IE, SE, DK or NO - our customs wizards are here to support you. 
By dealing directly with us instead of two different customs brokers in two different countries, you can easily streamline the process of transporting your goods. Not only that, you can also save yourself and your business valuable time and money by choosing us.
But we wouldn't be experts without also offering UK import solutions. 
Importing into the UK?
As it happens, we can help with that, too. 
In fact, we can even support you with your export declaration on the other side - whether you're exporting from IE, NI, SE, DK or NO.
Our customs wizards support hundreds of customers by offering import and export solutions across the UK and EU. 
With less money and time wasted on finding the right customs broker for the origin and destination country of your goods, you can put more of your resources and attention where it matters most : helping your business grow.