IPAFFS
From 1 January 2022, all Products of Animal Origin (POAO), Animal By-Products (ABP) and High Risk Foods Not of Animal Origin (HRFNAO) consignments need to be pre-notified on the import of products, animals, food and feed system (IPAFFS) from the EU into GB (excluding Ireland due to the recent update from the UK Government).
You must pre-notify your consignment at least four-hours in advance of arriving into Great Britain.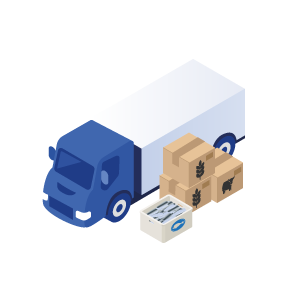 The following pre-notification information is required -
What type of animal product or goods you're importing (i.e., POAO, ABP, HRFNAO)
Origin of the animal product or goods (which country it was produced, originated in)
Commodity code (Selectable from a predefined list)
Commodity type (Selectable from a predefined list)
Species of the commodity (Selectable from a predefined list)
Commodity weight (kg)
Date of arrival into Great Britain
Reason for importing consignment (i.e., internal market, transit, research, etc)
Consignment's place of destination
Addresses and contact details for place of origin, importer and place of destination
Details of port of entry
Your IPAFFS import (IMP) number needs to be entered in box 44 of your customs declaration too.
From the end of 2023, the information required for notifying consignments will change and additional fields will need to be completed. We will provide you with these details in due course.
TRACES
We can also arrange the pre-notification of animal products or goods into the EU from GB through TRACES (Trade Control and Expert System).
TRACES is the European Commission's online platform for sanitary and phytosanitary certification required for the importation of animals, animal products, food and feed of non-animal origin and plants into the European Union, and the intra-EU trade and EU exports of animals and certain animal products.
WE CAN HELP WITH YOUR IPAFFS & TRACES PRE-NOTIFICATION
Avoid long registration processes by letting us organise your IPAFFS and TRACES pre-notification for you.