Register for our Port Pass Builder
Port passes (also known as pre-lodgement systems or logistics envelopes) are one of the new procedures hauliers have to contend with from 2021 onwards.
It's worth noting that unless your load is moving under Transit procedures (which means that you are delivering to a country other than the country where your ferry or train disembarks) or to Northern Ireland, the UK GVMS system is not required until the 1st January 2022. EU port passes have been required since the 1st January 2021.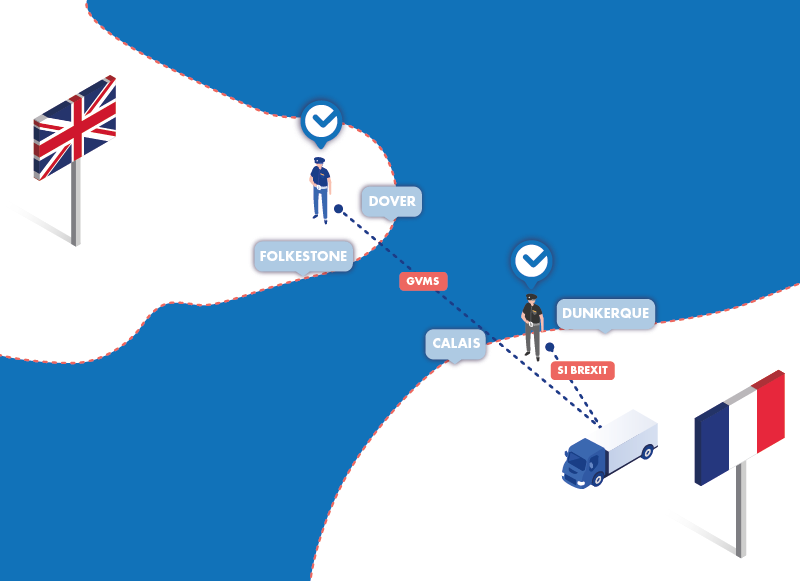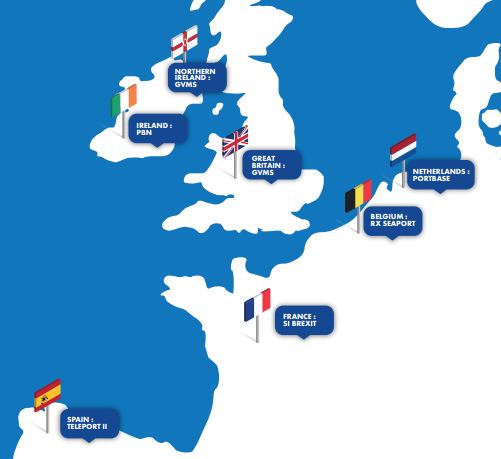 What are Port Passes?
Otherwise known as pre-lodgement or logistics envelope systems, port passes have been introduced by the UK and the EU to do two things -
Make sure ALL of the customs processes have been completed PRIOR to a vehicle arriving at the port
Acts as a trigger to update some of the customs procedures, such as the office of Transit, which lets customs authorities know the goods have left one customs territory and have entered another
Different Country, Different Port Pass
Each, different jurisdiction has a port pass system to contend with -
FRANCE - SI Brexit
SPAIN - Teleport II*
BELGIUM - RX Seaport
NETHERLANDS - Portbase
REPUBLIC OF IRELAND - PBN
NORTHERN IRELAND - GVMS
GB - GVMS
* Unlike other jurisdictions, on RORO GB-ES routes, Spain has opted for a temporary storage model, where goods and vehicles can arrive at port prior to import/export declarations being completed.
How do Port Passes Work?
When a haulier collects a consignment, they need to collect two pieces of information -
The export MRN
The import MRN or the Transit MRN
Along with any required Safety & Security ENS Declaration, all the separate export and import / transit MRN numbers are then entered into the GB and EU port pass systems. If the declarations have been submitted correctly, the entry will be accepted and validated - up to 99 consignments per entry.
When accepted, a single reference will be produced. For example, from the GVMS system (GB) and the PBN system (Republic of Ireland). If any of the MRN numbers are invalid, the entry will be rejected and the haulier will need to contact the customer.
These reference numbers are then passed onto the ferry company to complete one last check to make sure the declarations have been completely correctly.
Depending on the jurisdiction you are entering, the disembarkation procedure will differ slightly to instruct you if customs want to check your load/paperwork or check any licences etc you may have.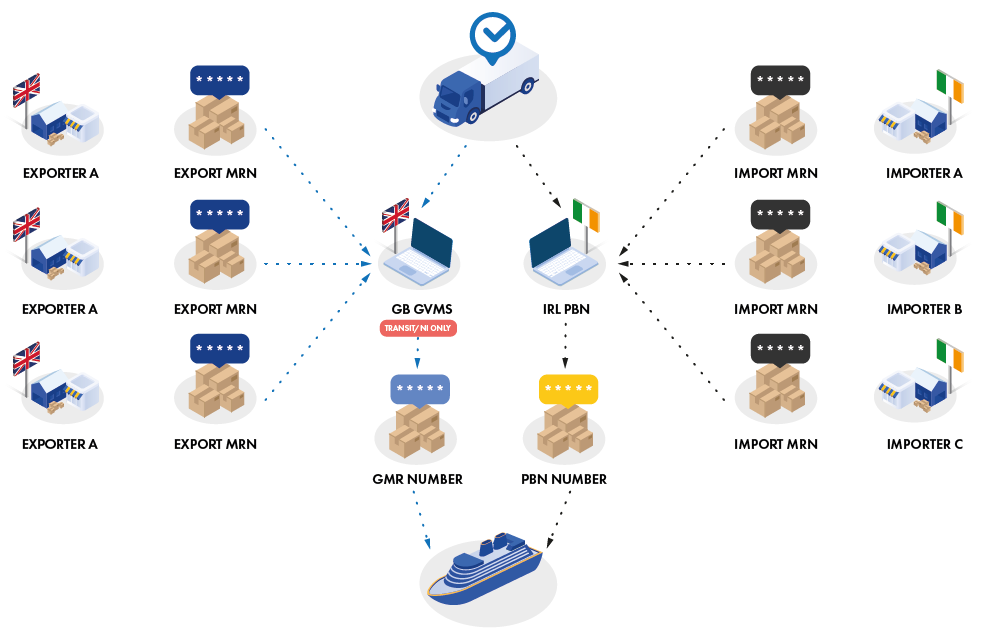 CUSTOMSLINK CAN TAKE CARE OF THIS WHOLE PROCESS FOR YOU, TAKING THE HASSLE AWAY FROM PORT PASSES.